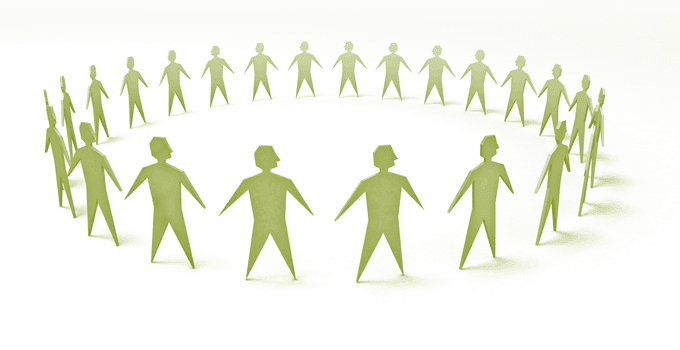 To grow your department or company, a key factor is having a team of top performers. Below are six approaches to landing those top performers.
Change your focus to their needs – In addition to developing a process to identify the best places to look for candidates, it is equally important to identify their "job switching" criteria. With top talent, it's not about the money. Do your research on the candidate—a needs assessment—and find out what they need in order to make a move.

View candidates as "customers" – Employers are not holding the cards any longer. The old days, when employees were "lucky to have a job" are gone. Realize that top talent does not fit into the "need a job" category. Great people aren't looking for a job; they're looking for the job.

Shift to a customer-service model – Traditional recruiting processes have focused on the needs of the company or the requirements for the job. As talent shortages increase (and the candidate's power increases) you must shift attitude and procedures to ensure that the candidate is central to the process. Just as you would with a prospective new customer, eliminate all "frustrators" for candidates so that they don't prematurely drop out of the process.

Recruiting is Sales, with a crummy budget – Teach your managers to think of recruiting as a sales process. Show them how to identify top prospects, qualify them, market to them, "close" the sale and then reinforce the sale after the offer is accepted. Realize that because these targeted candidates have so many opportunities, it takes a high level of sales skills to get them interested. Work with the marketing and sales department in order to identify market research and sales techniques you can use to identify candidate needs.

Develop your network – Develop a contact list of people who will refer you to top performers. Focus on identifying the best referrals, because it is the single most important thing you can do to improve the quality (i.e. on-the-job performance) of hires. Source a network of targeted people and go after top talent directly. Most job placements of star performers come from word of mouth or cold calling to ask "Who's the best?" Also make sure that individuals who benchmark in search of best practices at other firms don't just identify best practices but also identify the best talent in each key best-practice area.

Use your existing staff – Go directly to your own top performers and ask them to provide the names of the best colleagues they have worked with in the past. Ask them, "Who do you know who could handle this job?" Don't allow your employees to attend conferences or events without returning with the names of the best people they met. Teach your managers and employees to ask open-ended questions that identify people who they know can handle the job. Asking the right questions will yield more and better referrals.
Written by TalentClick CEO Greg Ford, M.Ed. and Dr. John Sullivan.