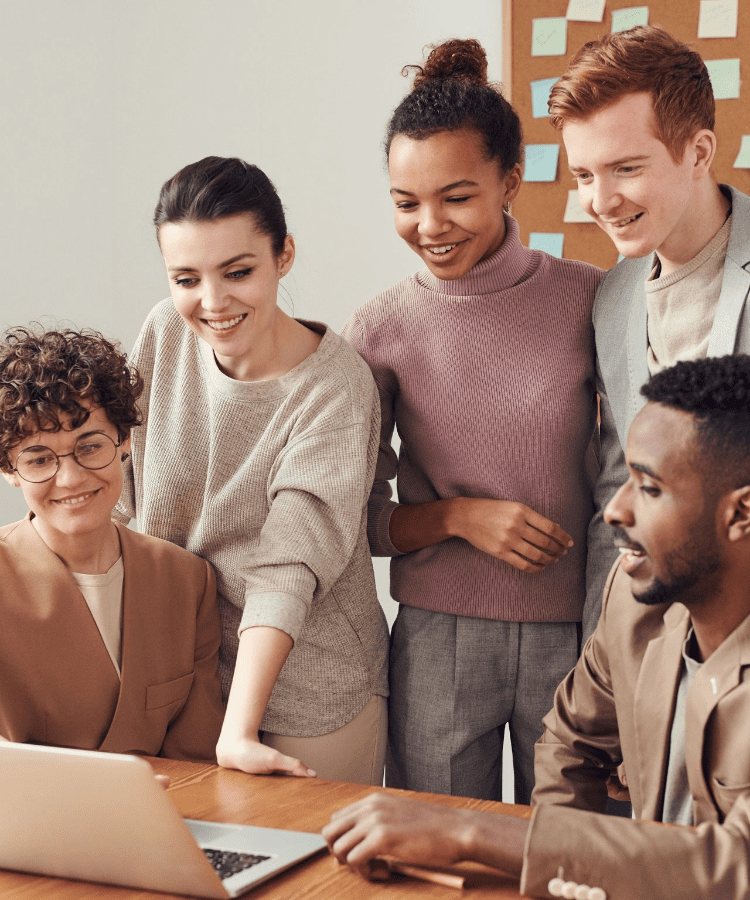 WHAT IS THE WVA?
Assess/Determine Culture Fit & Organizational Values with Behavioral Insights
The Work Values & Attitude (WVA) assessment helps employers and managers understand how people will "fit" to roles and corporate values and attitudes by providing a preview of an individual's natural work values and default settings in these key areas:
Conformity
Responsibility
Coachability
Positivity
Aggression Control
Open Communication
The reports provide insights that lead to increases in positive outcomes such as retention, productivity, and engagement, and decreases in negative outcomes such as turnover, management challenges, and poor organizational and culture fit.
WHY THE WVA?
The Benefits of Assessing Work Values & Attitude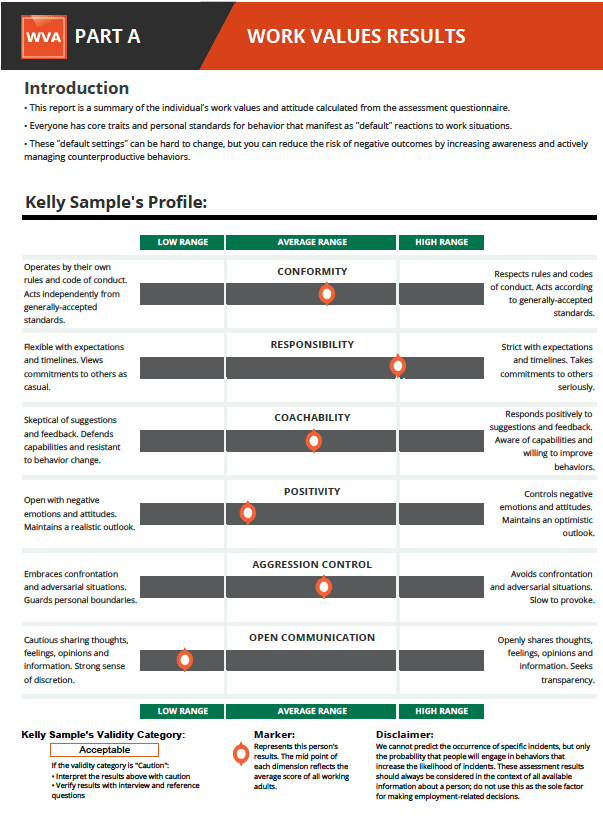 Take 10-15 minutes and try the WVA today to see your own values and attitudes!
Take the WVA
Identify people who "live and breathe" the organization's values & culture

The WVA can be customized to your specific values, or assess the 6 most common organizational values from communication and positivity to conformity and responsibility

Reduce turnover rates and costs associated with hiring wrong fit employees

Use benchmarks to compare candidates to top performers and organizational values. See at a glance the behaviors they value

Improve interview and onboarding processes

Personalized interview questions and management considerations allow organizations to dig deeper into a candidate's personality traits and how best to onboard new employees

Reduce absenteeism, turnover, lost expertise, and customer dissatisfaction

When employees share your cultural values they are more likely to be engaged and satisfied with their work and retention rates will increase
HOW IT WORKS
How TalentClick Measures Work Values & Attitude in your Candidates and Employees
1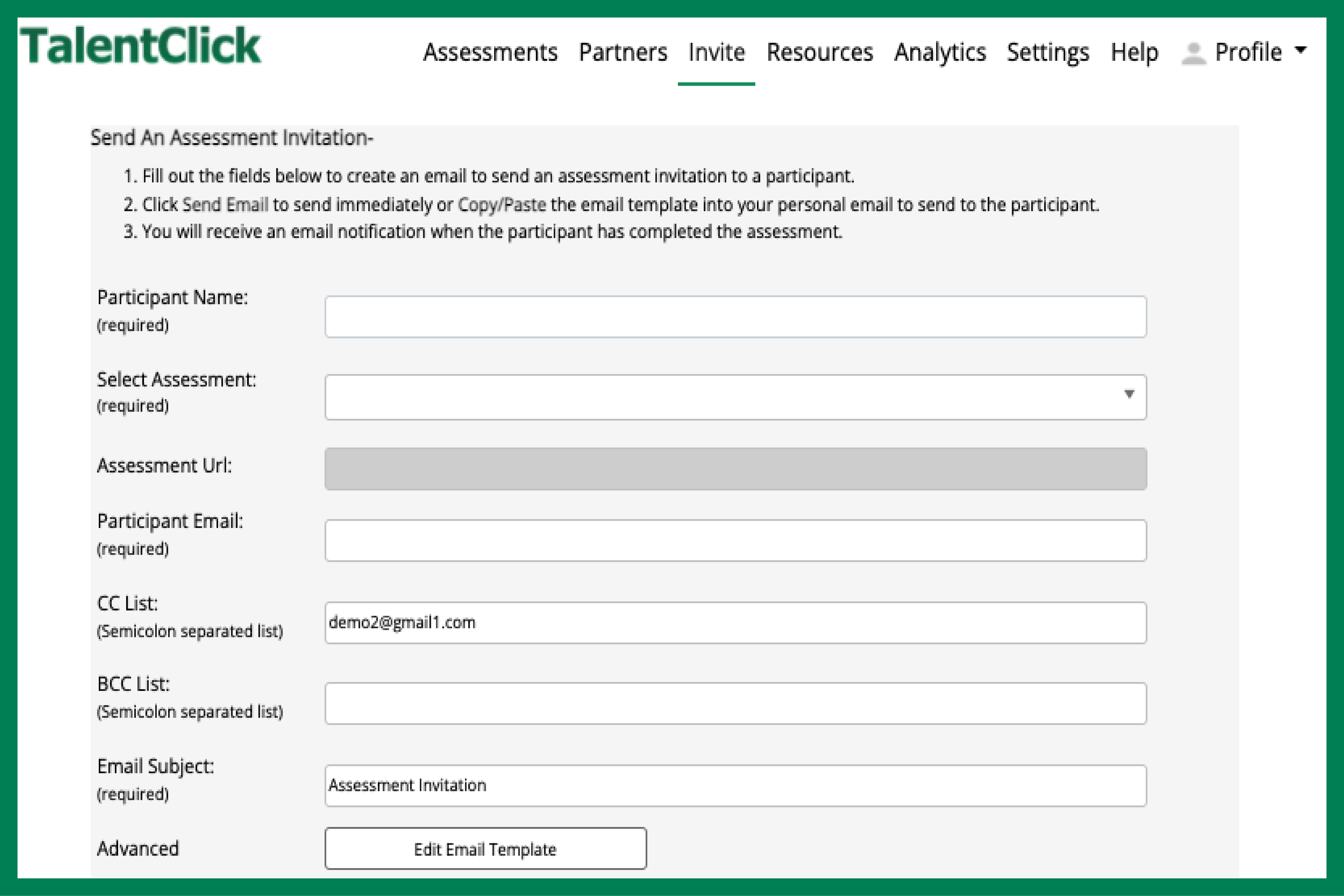 Invite Applicants
From the TalentClick Portal, auto-send or manually send the assessment link to each applicant or employee. It's easy to bulk import addresses. OR post a link on Job Portals or your Careers page.
2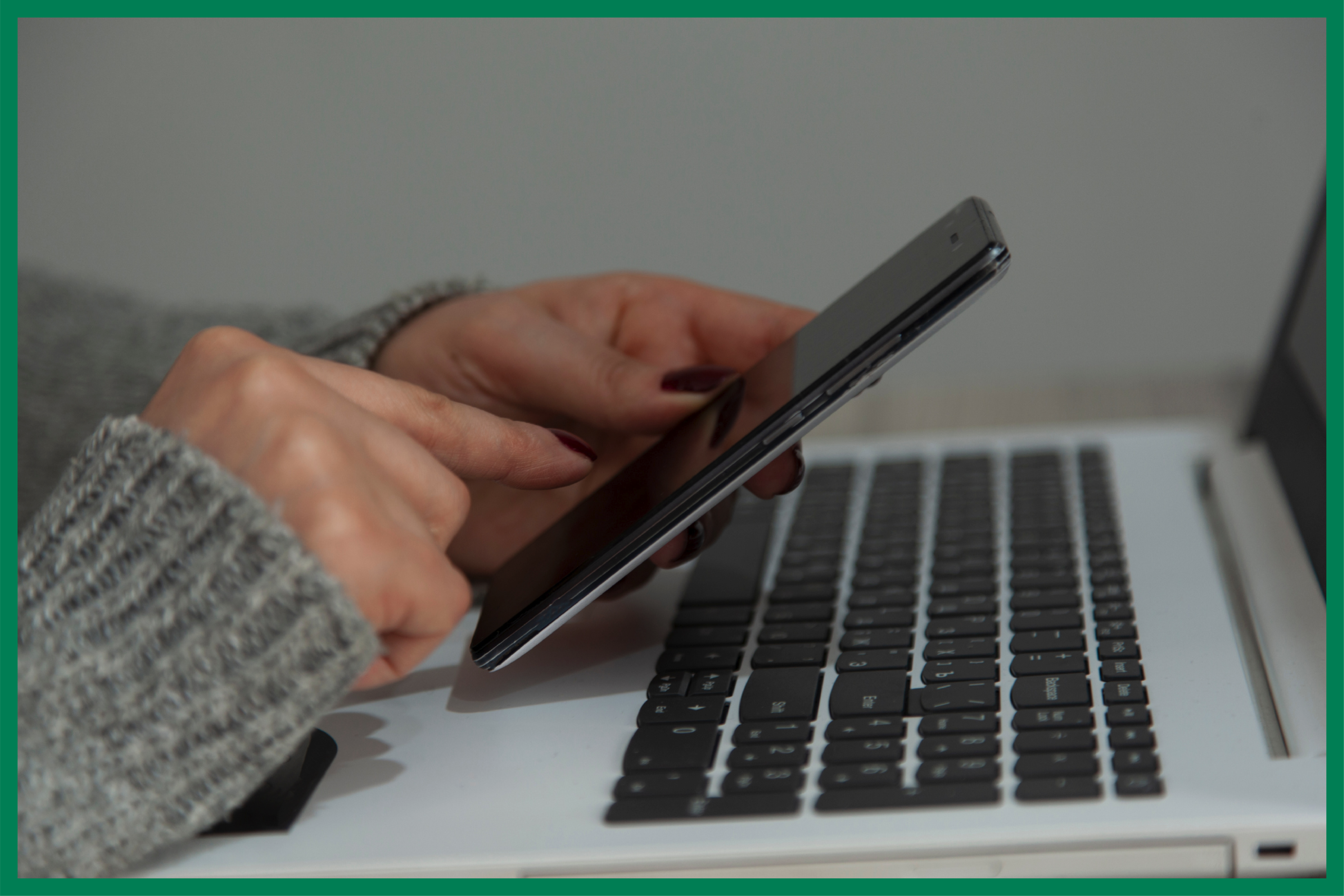 Participants Complete Assessment
10-15 minutes online
Over 25 languages available
Basic reading level
Non-invasive
No adverse impact
3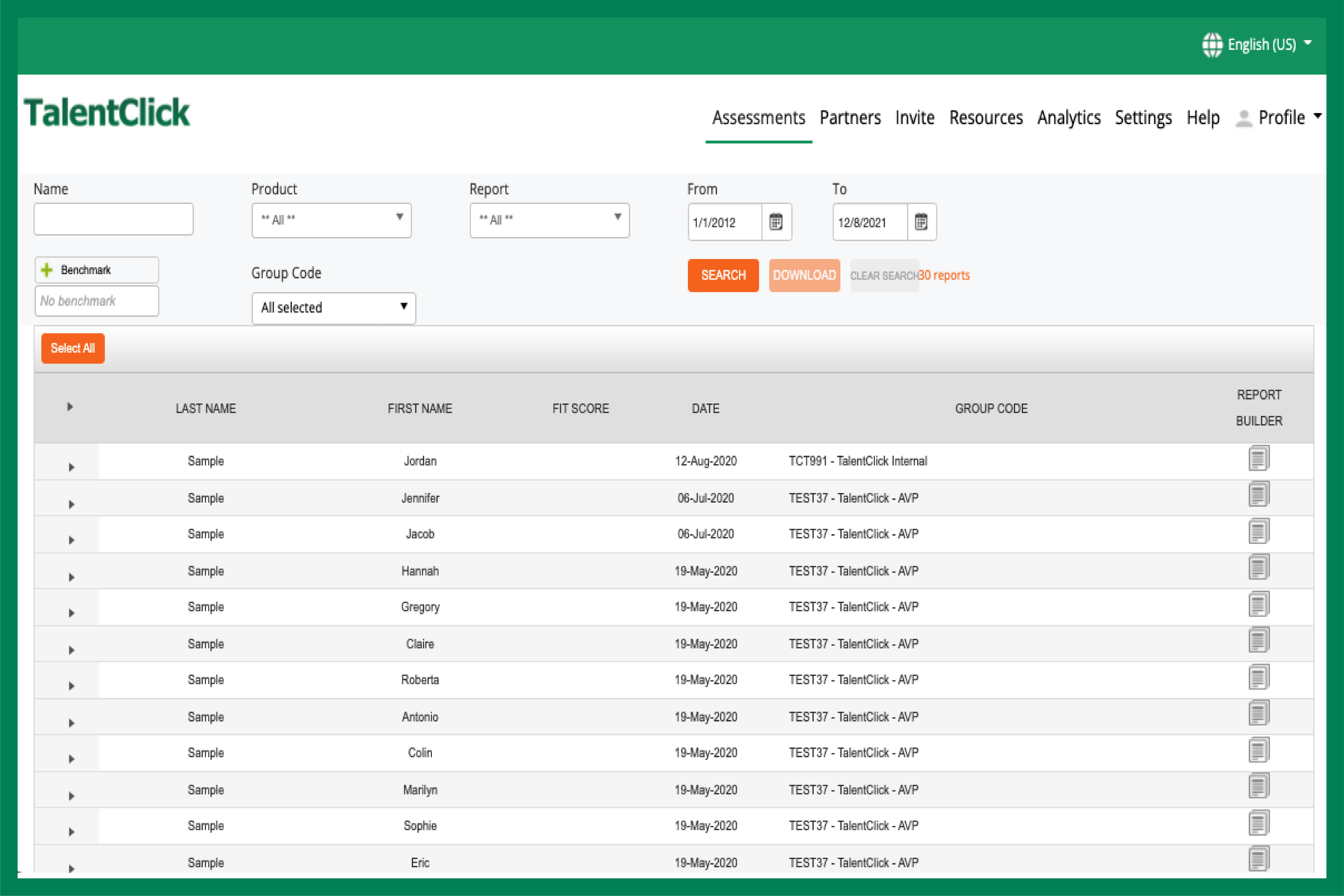 Get Results!
Reports are automatically stored in your account on our cloud-based platform. Reports can also be emailed directly to your inbox. We also offer integrations with SAP, Taleo and Workday.