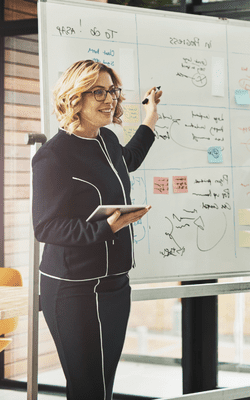 WHAT IS THE BR?
Evaluate a Participant's Ability to Solve Work-Related Problems
Designed to assess advanced skills for leaders and complex, specialized roles, the Business Reasoning skills test assesses two aspects of advanced cognitive capacity and problem solving:
Advanced Language Reasoning Ability – Measures communication ability to understand and solve business problems in a written or verbal format using correct logic & judgment.
Advanced Numerical Reasoning Ability – Measures mathematical ability to understand and solve business problems in a numerical format by making the appropriate calculations & judgments.
The assessment takes approximately 25-30 minutes. Once completed, a report is automatically generated that contains insight into a candidate's strengths, feedback on areas for development, training tips, and suggested interview questions based on report results.
WHY THE BR?
The Benefits of Assessing Business Reasoning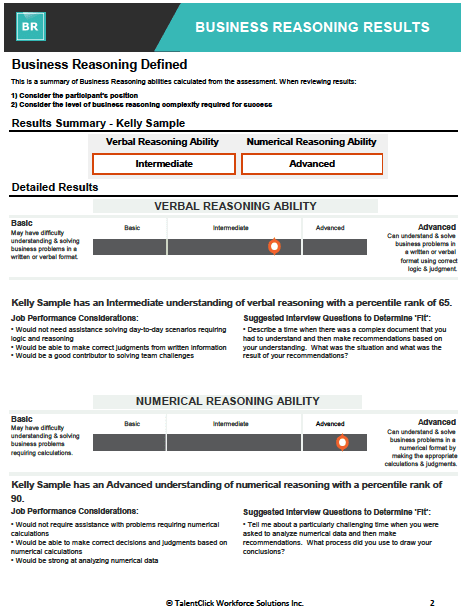 Take 25-30 minutes and try the BR today! (Receive the Employer Report directly to your inbox!)
Try the BR
Identify your future leaders (Hiring/Promotion/Succession Planning)

TalentClick's Business Reasoning can be used to test new applicants or existing employees to identify top performers and effective leaders for your organization. Understand the strengths and areas for development with personalized insights into their problem solving, advanced calculations and communication abilities. Make better hiring and development decisions to build your best teams.

Leadership Development (Training)

Measure leadership potential so you can prepare for your leaders of today and tomorrow. Invest in the strongest leaders within your organization with personalized development and coaching tips provided in the BR report.

Match an individual's abilities to job fit (Performance)

Assign work to team members based on their advanced cognitive and problem solving strengths. In this data analysis, one of TalentClick's clients filling a complex role found that advanced verbal reasoning was the number one predictor of on the job success. Download Data Analysis here.
HOW IT WORKS
How TalentClick Measures Business Reasoning Ability
1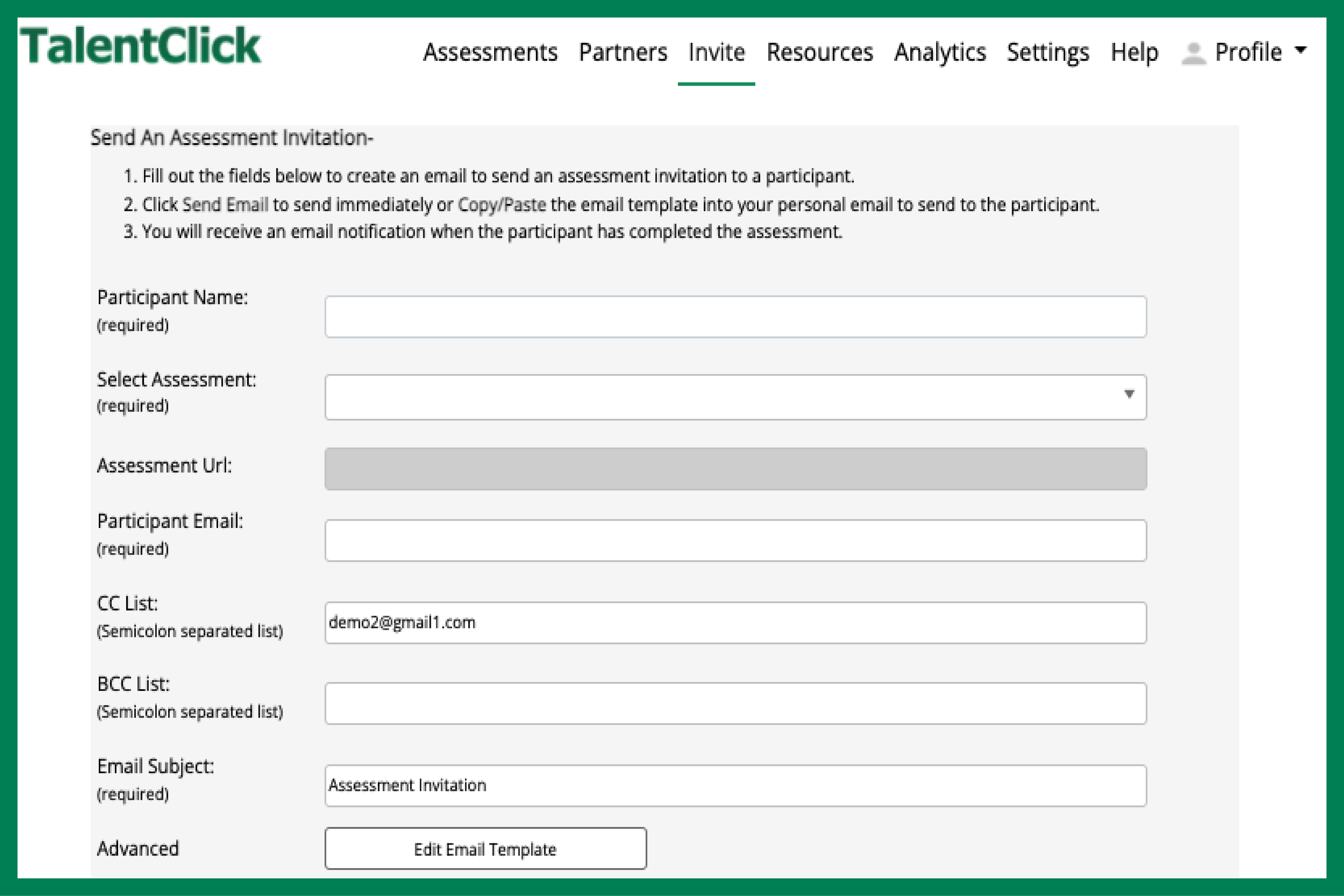 Invite Applicants
From the TalentClick Portal, auto-send or manually send the Business Reasoning assessment link to each applicant or employee. It's easy to bulk import addresses. OR post a link on Job Portals or your Careers page.
2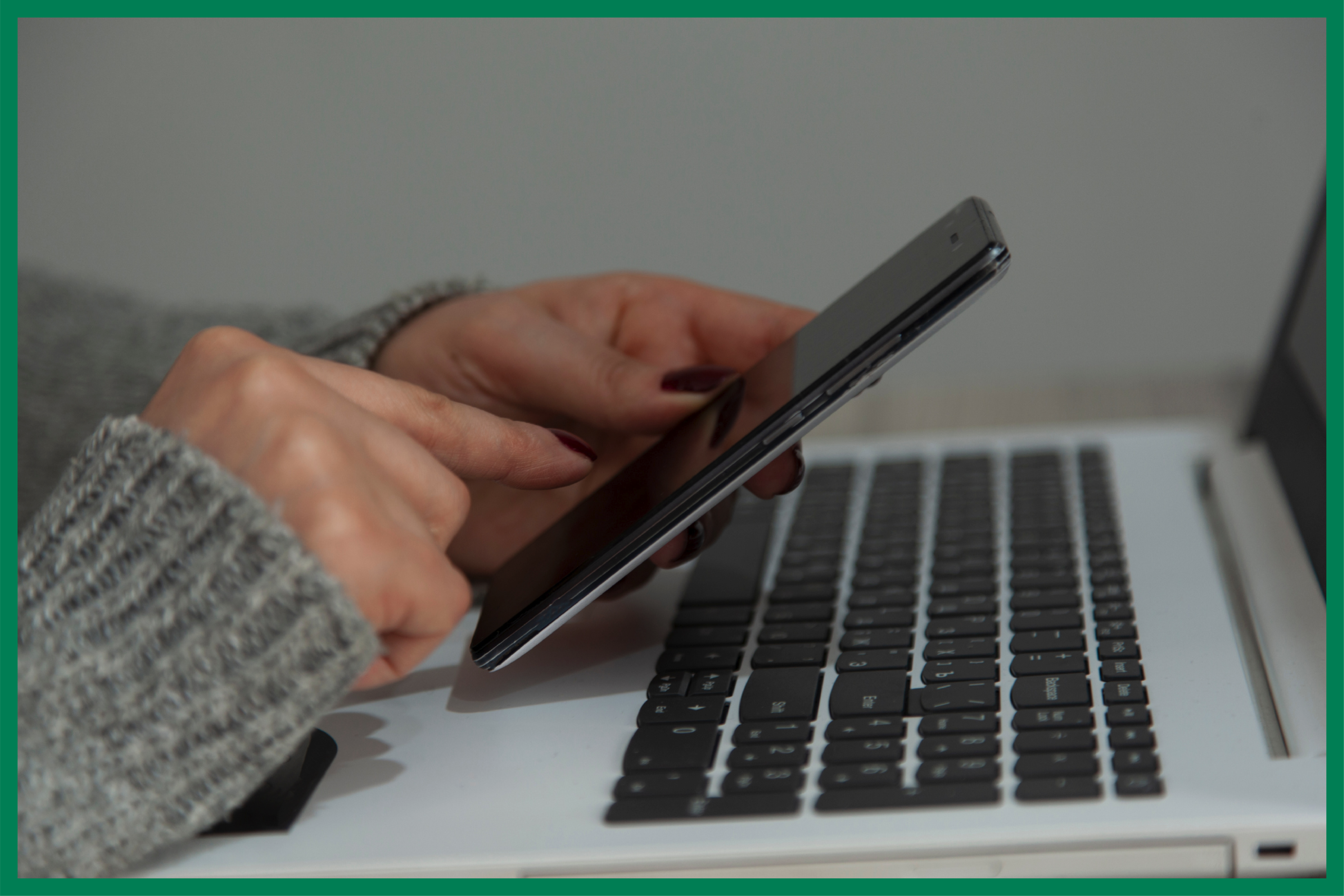 Participants Complete Assessment
25-30 minutes online
Recommend completing on a desktop
Non-invasive
No adverse impact
3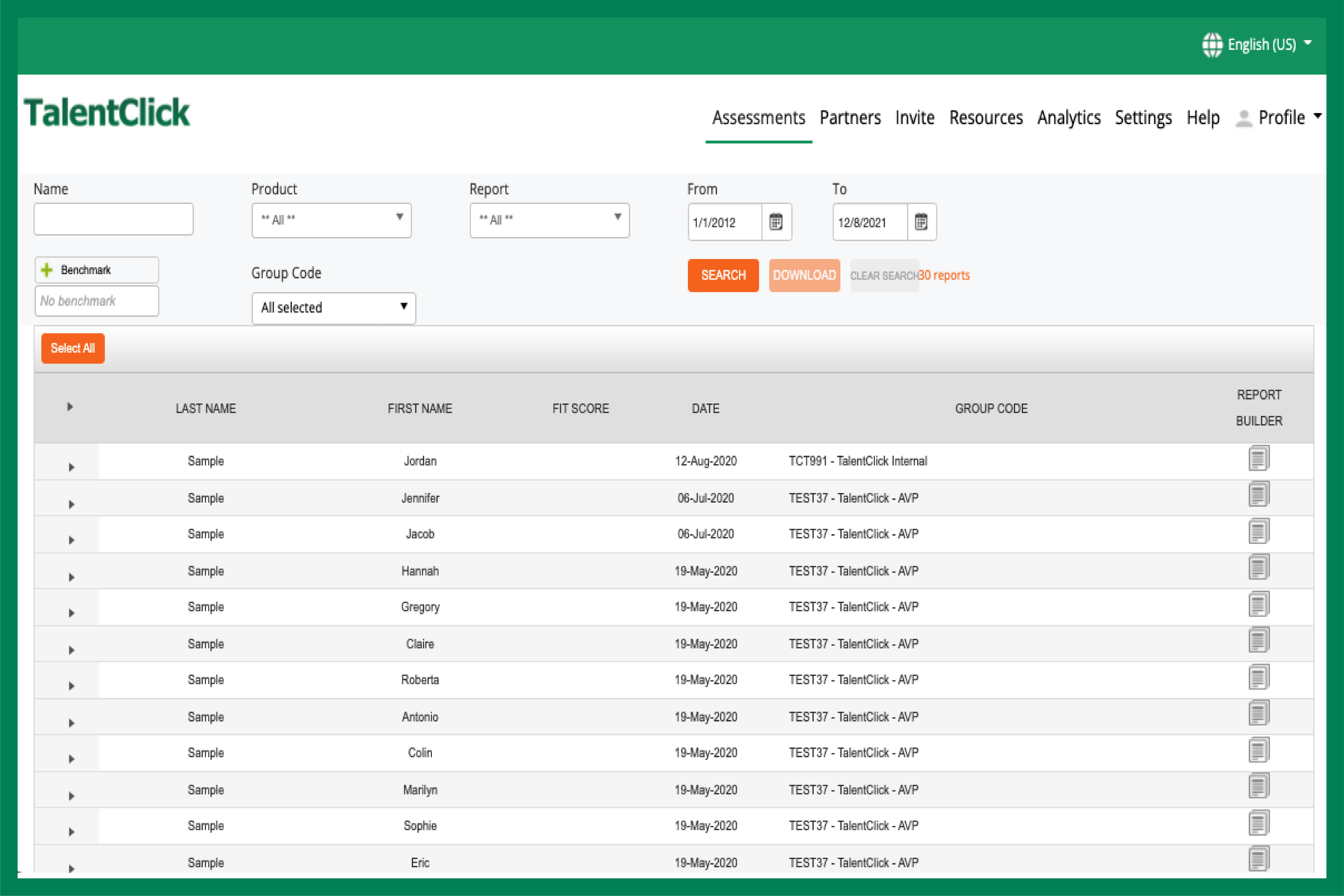 Get Results!
Reports are automatically stored in your account on our cloud-based platform. Reports can also be emailed directly to your inbox. Or integrate with your ATS or HRIS like SAP, Taleo or Workday