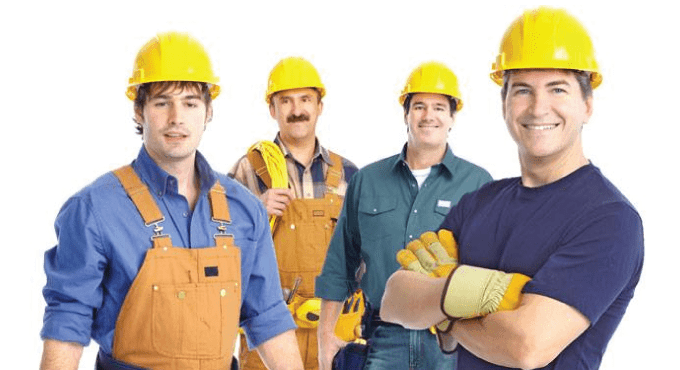 In today's job market, prospective contractors are becoming much more selective about the jobs they take and the companies they work for. Contractors are more willing than ever to pass on a job if they feel a company is no longer a fit for their goals and work style.
Attracting and retaining quality contractors is crucial to any job site and as a manager it is imperative that you think like a contractor while hiring. So we put together the Top 3 Reasons They Want to Work for You, a quick reference to get you inside the head of the modern contractor and retain them.
1. Advancement/Goals
Prospective contractors aren't just thinking about their first job, they're thinking long term. They're asking internal questions such as "Will there be more work in the future?" and "What other projects could I work on one day?" Many contractors want to be challenged. They consider themselves experts and most experts like getting to test their expertise.
Give them attainable goals to reach and reward contractors with bigger or more high-paying jobs when they have a track record of success. Just like any other employee, they want to grow and be rewarded for their continued improvement and hard work.
2. Great Communication
Communication is key for any manager-contractor relationship. Contractors are likely to be someone whom a manager would be less familiar with, and this means that all communication on expectations, deadlines and goals needs to be clearly outlined. Be clear, be reasonable and make sure management and the contractors are on the same page. Communicating expectations and deadlines clearly will help the employee better manage their own time, increasing productivity for both.
However, it's more than just communicating expectations. It's also about being open to giving and receiving feedback from the contractor.  A contractor who feels comfortable with his job site manager is more likely to ask questions, provide positive suggestions and be more engaged with the entire job site. The relationship can't be taken for granted just because contractors aren't regular employees.
3. Perks
Who doesn't love a good perk of the job? I recently spoke with some construction workers in Calgary, Alberta about their current job site when one welder blurted out, "Don't forget the food truck!" Sure enough, around the corner was the job site's very own food truck! It served the employees hot food for breakfast and lunch (for a reasonable price) and also saved the construction company from worrying about long lunch breaks during a snowy Calgary winter.
The job site manager had the space on his lot, the food truck promised to be there every day from Monday to Friday for breakfast and lunch and the relationship is nothing but mutually beneficial. The workers love having their own food truck and the food truck follows the job site.
Not every job site can house a food truck, but you can reward contractors in other ways. Invite them to join the company softball team if they seem interested or offer them some other benefit that might usually be reserved for employees. Sometimes it's the little things that can go a long way.
These three tips will help you build great, long-lasting and productive relationships with your important contractors. Being there for them will ensure that they'll be there for you.