"What is the most productive day of the week?" is a question that managers have been asking for centuries. Knowing which day your employees are most productive would be great information and would help every manager schedule tasks (and figure out ways to boost productivity on the other days). But what day is it? Is it Monday, the first day back to work after a weekend off to recharge? Maybe it's Wednesday, the middle of the week and just far enough from the weekends to limit distractions? How about Thursday, the last day to complete tasks ahead of the notoriously unproductive Friday? Well, thanks to a few studies it looks like we know the answer.
TGIT: Thank Goodness It's Tuesday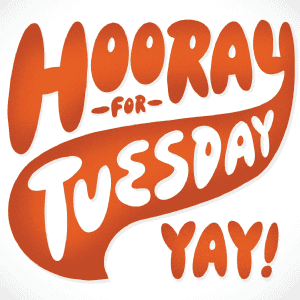 The most productive day of the work week is Tuesday, according to studies conducted by Accountemps and Salary.com. Over half of the respondents said Tuesday's were the day when they were most productive and able to accomplish more tasks on their to-do lists. The fact that Tuesday is the most productive, and not Monday, might be surprising to some, and it seems that it hasn't always been that way.
Is Monday the new Friday?
Monday was traditionally seen as the most productive day of the week, with employees returning to work fresh after a weekend of leisure and family time. They were able to come back to work rested and with a clear mind, ready to tackle the tasks of the week. However, modern life has left us with less and less free time. Most people now spend their weekends busily running errands, taking care of non-work responsibilities and even doing some work remotely. Our weekends have become just as busy as our weekdays and some employees are finding it harder and harder to use the weekend as a time to recharge and calibrate.
Monday is also a prime day for a workplace to hold meetings and for employees to catch up on emails and phone calls. After a Monday of refocusing on work and completing some workplace "housekeeping", Tuesday becomes the prime time for productivity and the best day for employees to be working on their most intensive projects.
So now Mondays can be lumped together with Fridays as the two least productive days of the week, although for different reasons. While Monday falls victim to the weekend "hangover", Friday still brings the excitement of the pending weekend (even though we've already looked at how weekends aren't the rest and relaxation that they used to be).
Managers should look to the mid-week Tuesday to Thursday period as the best time to schedule more intensive tasks and project deadlines. By taking advantage of those "productive" days you can get the most out your efforts and accomplish more. However, Monday and Friday are not lost causes. Use those less productive days for less intensive tasks and consider developing strategies to defeat the Monday and Friday blues that afflict many modern employees.