Start Your Leadership Profile Plus (LP+) Free Trial!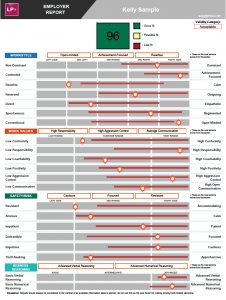 This trial does not include the business reasoning component of the Leadership Profile. Please see this Sample Report to see how business reasoning will be presented in a full LP+ Report.
This is a longer assessment and will take between 25-35 minutes to complete.
Employers in over 100 countries use our behavioral assessments to hire and train top performers. See for yourself why!
Fast, easy, mobile-friendly, available 24/7, and affordable
Get better insights for building better teams
See who is 5x more likely to be a top performer
See who has a 30% higher probability of bad attitude