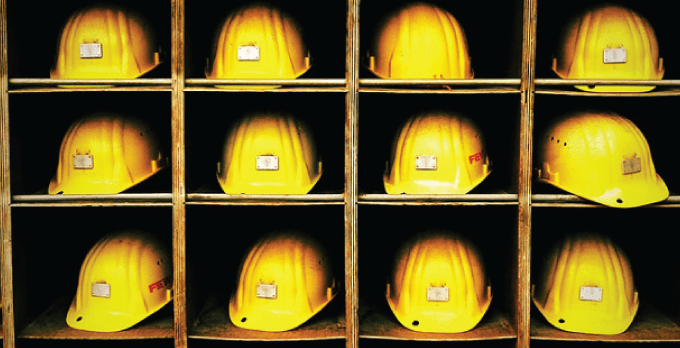 Human Error is Predictable. Workers and their supervisors can be taught to use Safety Self-Awareness to minimize the risk of certain personality traits causing individuals to commit unsafe acts. It's been done in many leading organizations and it can be done in yours too.
Each year, companies spend millions of dollars on safety training and on safe equipment, money that is generally well spent. Despite that, we still make mistakes. What happens if the mistakes are made not because of inadequate training, but because we are hard-wired to act in a certain way? Because of Human Error.
"The issues of risk, health, safety and the environment are getting more attention now than ever before, at all levels of the organization," said Calvin Price, vice president of Global Health and Safety at LNC-Lavalin Inc., a company with 21,000 workers worldwide.
Most would agree with Price that attention to safety is increasing because responsible companies care about their workers and the workers' colleagues, families and communities.
However, cynics might say that the safety spotlight is powered by the corporate bottom line. Direct costs created by workplace injuries total $51.8 billion annually and include workers' compensation payments, medical expenses, civil liability damages and litigation expenses. This sum represents a staggering one quarter of each dollar of pre-tax corporate profits.
Indirect costs may run as much as 20 times the direct costs of on-the-job accidents and illnesses. Examples of indirect costs include training replacement employees, investigating the accident and implementing corrective measures, lost productivity, repairing damaged equipment and property, and costs associated with lower employee morale and absenteeism.
Understanding Personality
What's interesting is that up to 90 percent of incidents are due to human error, not faulty equipment or other factors.
For the past 50 years, social scientists have been researching personality. Many people know of the generic Myers Briggs Type Indicator, along with others. But lately there has been more and more research into how certain personality types are naturally more "safety-oriented" than others.
A personalized, personality-focused solution
"Everybody has a default personality. Some call it hard-wiring," says Stephen Race, TalentClick Co-Founder and specialist in Workplace Learning. For 15 years he has conducted employee assessments with companies such as SAP, Accenture,Telus, Best Buy and one of the largest mining companies in the world.
Regarding safety and risk management, Race says, "Managers can teach people to behave in a certain way for short periods of time, but those employees will always revert back to who they are, especially when faced with unexpected circumstances."
Race is the brain behind TalentClick's industry leading safety assessments used to measure the inherent safety risk posed by individual workers' personalities, such as Safety Quotient™, which measures six personality traits directly correlated to workplace incidents.
Building Safety Self-Awareness
Any experienced safety professional knows that the work does not stop at identifying the hazards. Once the workers' higher-risk personality traits are identified, the next step is to build awareness of the hazards and develop safer behaviors through a combination of training, personalized coaching, and self-coaching.
TRAINING
Course material should focus on teaching individuals to recognize when they're about to make a personality-related mistake. Management or Supervisor level courses should focus on clear communication and guided learning for helping subordinates build their own Safety Self-Awareness.
PERSONALIZED COACHING
Coaching should take into account the individual differences of the employee in both the way coaching and communication is addressed as well as the content of each session. With a thorough understanding of the employee's personality risk factors, a Supervisor can impact positive change in a worker's behavior.
SELF-COACHING
Guided with the knowledge of one's own personality risk factors and the support of a fully trained coach, the employee can begin a journey to build Safety Self-Awareness. A helpful tool in facilitating the Safety Self-Awareness process is a personal action plan that outlines goals and milestones for behavioral improvements over time.
Personalization = Productivity
An effective program will use all the aforementioned methods to build Safety Self-Awareness and maintain lower-risk at-work behaviors.
In addition to the wealth of savings you will experience with a safer workforce, these workers will also feel as though you and the organization are invested in their success and their well-being due to the personalized nature of the training program. And as any manager knows, productivity means profits!