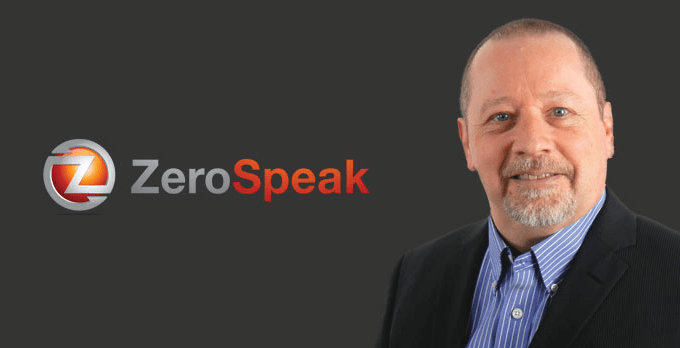 TalentClick chats with Safety Speaker Kevin Burns about helping companies ensure their workers are as safe as they can be!
One of the larger challenges experienced by Safety Managers is getting buy-in from their team. Workers may only be giving the bare minimum in regards to a company's safety programs, which can adversely affect its safety culture. When this happens, these Safety Managers can turn to Safety Expert Kevin Burns to inspire workers through passion and a sense of humor to be the safest they can possibly be.
TalentClick had the opportunity to chat with Kevin Burns for a two part interview to learn more about his career, challenges faced by companies, and that warm feeling of helping people get home safely to their families.
TalentClick: What led you to be a Safety Speaker?
Kevin Burns:
I had been providing consulting and speaking services to a number of my clients in helping their managers to develop better leadership skills. Several clients had brought their front-line safety supervisory people in to also work on leadership skills. And through the discussions, they determined that mine was a message that they felt all of their front-line people really should hear.
Since leadership and safety share so many of the same traits, it was an easy transition for employees to understand. Build the individual and the individual will make better choices – especially in safety.
TC: What services do you provide your clients?
KB:
I provide keynote speaking services on safety leadership and safety attitude at company safety meetings, stand-downs and association safety conferences. I also conduct supervisory and management training sessions on communication skills, management skills in a safety environment and safety meeting development.
In addition, as a management consultant, I provide consulting services to companies to improve their safety meetings as well as helping them build safety communications and marketing strategies to deliver a cohesive and relevant safety message to their employees.
TC: What are some of the most common safety challenges clients come to you with?
KB:
The biggest challenge is how to keep things fresh and not fall back to old, tired habits. I'm talking about things like gory photos and videos of severed limbs, hiring accident survivors to scare their people straight or boring Corporate Karaoke PowerPoint mind-numbing safety meetings that suck the motivation out of the room.
My clients really have a genuine desire to want to advance their safety program to one of solid teamwork and caring for their fellow workers. They want to be able to help their people make the right choices without being intimidated by making a mistake. They really want to help their people step-up and be accountable and to make good decisions. Workers today aren't afraid of being touchy-feely and so a safety program based on enforcement and punishment doesn't fly. But they don't know how to appeal to the softer side of employees so I get called to deliver some soft-skills ideas and strategies; stuff that makes employees stop and think about what they are doing. I'd say the market is shifting tremendously and safety personnel need to keep up. The best place to work is always the safest place to work. Period.
You've got to do everything in your power to make yours the best and safest place to work or you're going to turn over your staff.
TC: How can Safety Leaders keep things fresh with their team?
KB:
When you can help employees see that safety is something they are already doing, they will buy-in easier. Help them to understand that the safety program gets them to retirement, keeps the cash-flow (paycheck) coming and allows them a great deal of freedom to spread their wings and live a long, long time.
Safety is easy to buy-in to when it's not presented as a program of rules, processes and procedures. People need to be inspired to motivate themselves. Spend more time in safety meetings talking about what you get from choosing safety. Stop talking about what you lose (finger, eye, life) from not choosing safety. I would hazard a guess that about 97% of employees do their work safely. So stop penalizing and using scare tactics because of the 3% and start focusing on congratulating the 97%. A team with a winning record is easier to coach than a team that relives their losses.
Focus on positives!
Stay-Tuned for Part Two!
Join us for part two of the interview on Monday, March 16th where Kevin provides his thoughts on Behavior-Based Safety and the shift to online safety training!
In the mean time, you can learn more about Kevin Burns on his website. While there, be sure to check out recently launched eBook The Perfect Safety Meeting.
You can also connect with Kevin on social media: