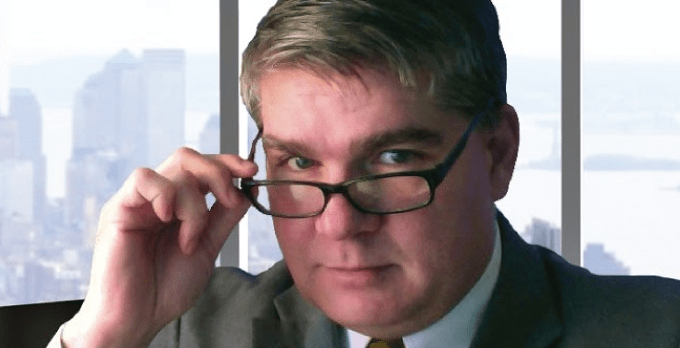 TalentClick chats with safety leader Phil La Duke about the world of worker safety.
Safety Managers often have a difficult time getting compliance from their team. A bare-minimum approach to a company's safety program can have a negative impact in regards to safety culture. Phil La Duke is no stranger when it comes to implementing large-scale safety.
With over 20 years of experience and 50+ peer-reviewed articles, he is far from a mere theoretician. Phil La Duke provides a practical, no-nonsense, turn-key approach to safety.
TalentClick had the opportunity to chat with Phil La Duke to discuss his career, common challenges companies face and how Phil helps them, and the rewarding nature of being a corporate safety hero.
TalentClick: What led you to start a career in safety?
Phil La Duke:
I was basically dragged kicking and screaming into safety. My background is in corporate culture change and integration of acquired firms into the corporate culture.
When friends tried to recruit me into safety I wasn't interested until they said, and this is in 2000, that this really isn't about safety, it's about changing the corporate culture and its view of safety. I was intrigued and went on to tackle massive safety culture transformations on a broad international scope. It wasn't long before my writings (I have around 75 published articles) drew a following and I was seen as a thought leader. I guess I haven't looked back.
TalentClick: What services do you provide your clients?
Phil La Duke:
I help organizations see safety in a different light—not as something that does or doesn't happen to people, but as the output of well-managed business practices in five areas:
Competency. People who can't do the job because they lack the skills or physical or intellectual capacity to meet the job requirements can't do the job safely.
Process Capability. If your process can't return a predictable result, it puts your workers at risk of being injured.
Hazard Management. Eliminating hazards—procedural, behavioral, or process—before people get injured is key to a safety strategy.
Accountability. Finding ways to hold EVERYONE (from the temporary worker to the C-Suite) accountable is essential, not just for safety but for good business and success.
Engagement. Motivated workers will work for a reward, but engaged workers will do things because they are the right things to do. I work with companies to co-create culture change solutions around these activities and systems that can be sustained over time.
TalentClick: What are some of the most common safety challenges clients come to you with?
Phil La Duke:
By far the biggest challenges clients come to me with are centered around culture. They have tried a number of solutions and their results have plateaued—they've picked the low hanging fruit and are struggling to take safety to the next level. In other cases, they have reduced recordable injuries but are struggling with the risks of serious injuries or fatalities. In effect they are finding that continuing what they have been doing isn't working or is unlikely to take them to the next level.
TalentClick: How can Safety Leaders keep things fresh with their team?
Phil La Duke:
Safety leaders need to stop preaching safety and focus on doing the job right and stopping work when the job cannot be done safely. Respect and honesty goes a lot farther than safety platitudes and gimmicks.
Talking to people about the need to follow Standard Work Instructions and avoiding working out of process and immediately reporting when they lack the tools or cannot follow the process for any reason goes a lot farther than a pep talk about working safe. Safety leaders really have to stop pretending that safety is external to the work.
TalentClick: Have you observed any significant shifts in safety strategy over the course of your career? Is there anything you would call archaic or irrelevant in today's safety world?
Phil La Duke:
The biggest shift I have seen is the move away from blind allegiance to Behavior Based Safety. More and more critics of the belief that we can somehow use behavior modification to reengineer the human brain emerge every day.
As for practices that are irrelevant or archaic: Audits. I see less and less value in the traditional "gotcha" audits. Too often organizations hire people to come in and find noncompliance issues only to ignore those findings. I don't think that audits per se are archaic, but I do think that we need to expand the scope of audits to focus on performance rather than on compliance alone. The Green Cross of Safety. I think this "tool" has no value and actually creates a false sense of security.
Someone once told me, that the absence of injuries does not denote the presence of safety and I really believe that. Counting bodies is no way to promote safety, we have to be proactive and replace body counts with measuring things that are aligned with the reduction of risk. Area Maps/Body Maps. Ostensibly these tools seem to provide useful information but unfortunately they track quantitative data instead of the more useful qualitative data.
Is it important to gather information about where in the facility most injuries occur? Sure. But do we need to make an elementary school art project out of this data? I have my doubts. Behavioral Observations. For behavioral observations to be effective one must accept that injuries are the result of deliberate, conscious behaviors, and while sometimes people make poor decisions and are injured as a result the majority of the injuries are caused by subconscious behaviors or by decisions made with imperfect information.
I really don't understand how an organization can justify paying a worker to watch another worker perform a task and offer feedback. This practice creates the illusion of doing something to make the workplace safer but any research I've seen in support of this is dubious at best.
Stay Tuned for Part Two!
Join us for part two of the interview here where Phil provides his opinion on behavior-based safety, online safety training, and the most rewarding thing he likes to hear from clients!
In the meantime, you can check out Phil's weekly safety blog or check out Phil's company, Environmental Resources Management (ERM).
You can also connect with Phil on LinkedIn and ERM on Twitter.