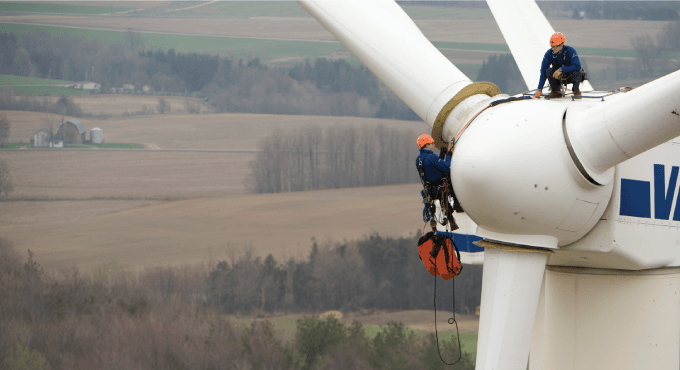 High Worker Fatality Rates Beg the Question
As Green Energy continues its rise in the Energy sector, questions about its safety have emerged due to a relatively high occurrence of fatalities and dangerous incidents. A recent fatality at sorghum silo used for biofuel production in Georgia has shed a further spotlight on the issue and has workers, managers, companies and other industries asking themselves if green energy is dangerous.
During the investigation into the tragic death at the Georgia sorghum silo it was confirmed that the fall was caused by a slip while walking near the unprotected, fully operational machine. Once the victim fell into the auger the acting supervisor had to run 60 feet in order to activate the kill switch. Both of these details show that this particular job site did not have proper safety measures or a culture of safety in place, as this was a highly preventable accident caused by a dangerous situation.
Gaps in OSHA Governance
The Green Energy industry is governed by the rules and regulations set forth by OSHA yet has a few variables that may make it more susceptible to safety lapses. With new technologies comes new machinery, and tried and true safety practices have to be constantly refined and retooled. Full emergency plans must be known by all involved and in place when employees are working on dangerous wind turbines, biofuel silos and solar farms. Safety can't be an afterthought.
New Tech + New Companies = New Challenges
New industries also attract new companies, and Green Energy is no different. New companies might feel they have to work with a heightened sense of urgency and might forego establishing and enforcing all safety regulations. Incidents like the one in Georgia highlight the need for companies and managers to make safety a priority for all workers. Establishing a strong safety culture right out of the gates is a foundation for prolonged success.
An Evolving Industry
As an industry grows, so will the rise in incidents. And Green Energy has some particularly dangerous jobs. Just ask any wind turbine technician. Many Solar Energy technicians find themselves connecting to the grid and follow rules and regulations set forth by OSHA to limit the dangers of electric power. Just because Green Energy is better for the environment doesn't make it less dangerous. But it also doesn't make it more dangerous.
Just like any construction or industrial job that deals with heavy machinery, electricity and moving parts, Green Energy jobs contain an element of risk. That is why it is so important that workers and management understand the importance of safety. The technologies might be new, but your commitment to safety should be engrained.
With more people asking "Is Green Energy Dangerous?" its an important time for all involved in the industry to reaffirm their commitment to building strong safety cultures. These green industries are often perceived as leading the way into the future and safety should be another aspect of that leadership.
Green Energy isn't dangerous, but attitudes that diminish an emphasis on safety are. It's up to everyone involved in the rise of Green Energy to make sure their industry continues to innovate and their employees leave work safe every day.