Dr. Scott Hamilton
TalentClick is delighted to inform clients that Dr. Scott Hamilton is a member of our Board of Directors and contributes advisory services to our R&D team to constantly refine our world-class intellectual property.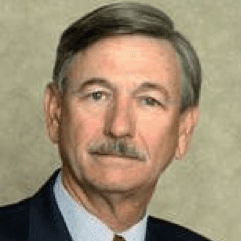 Dr. Scott Hamilton is widely recognized as one of the world's foremost experts on psychometrics. Dr. Hamilton holds Master of Science and Ph.D. degrees in counselling and clinical psychology, with minors in research. For over thirty-five years, he has served as a consultant to businesses in human resources, personnel evaluation and selection, and leadership development. He has held executive positions as a staff psychologist for the State Department of Mental Health and a psychotherapist in private practice.
For twenty years Dr. Hamilton held the positions of Chief Research Officer, Executive Vice President, and Chief Science Officer for Profiles International Inc. (acquired in 2014 by John Wiley & Sons Inc. for $51 million). He was instrumental in the creation, development, and implementation of Profiles International assessments, now found in more than 130 countries in 40 languages. He oversaw all aspects of assessment development while supervising the research and development team.
Dr. Hamilton is a published author in the field and has directed research for both domestic and international audiences. He is a renowned public speaker and has conducted effective business workshops in North America, Europe, South America, the Middle East, and Asia. While working as a professional in the assessment industry, Dr. Hamilton maintained memberships in the Association of Test Publishers (ATP), where he served on the Board of Directors, the Society for Industrial and Organizational Psychology (SIOP), the Association for Psychological Science (APS), the International Test Commission (ITC), and the British Psychological Society (BPS).